Leave your comment on this Blog
To return to main Blog page click HERE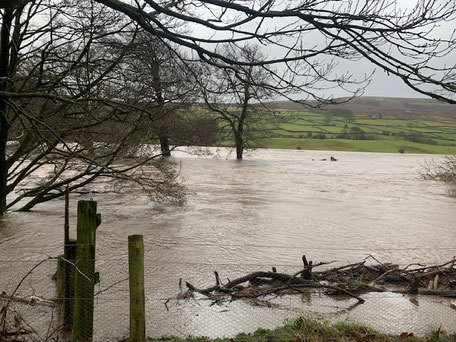 Sunday we had yet another flood this time caused  by Storm Ciara.  Fortunately not as severe as the one in August and so nowhere near as much damage to infrastructure.
The road at Grinton was closed for a few hours and the Bike shop had water damage (opened next day due to help of community)
This is the picture at the bottom of our garden
We have these steps and also an easy slope access to our river bank. On Sunday they  were both completely under water.  The water was even onto the grass.
We will wait to see how many seats are covered with sand.  Fortunately the seats are all stone built so we are able to excavate them after each flood.
The rise in water level is frighteningly fast.